AMANDA POPHAM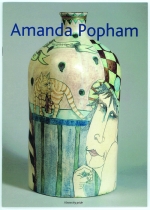 16pp, 33 colour plates. Paperback.
Catalogue from an exhibition held in 2005 with an essay by Malcolm Haslam on the work of this potter.
NOTE: For deliveries outside the UK, please contact us for postage costs.
International orders with insufficient postage will encounter an additional invoice before the order is dispatched.